Enjoy our service, tailored for
companies, with a streamlined
process and benefits to large orders.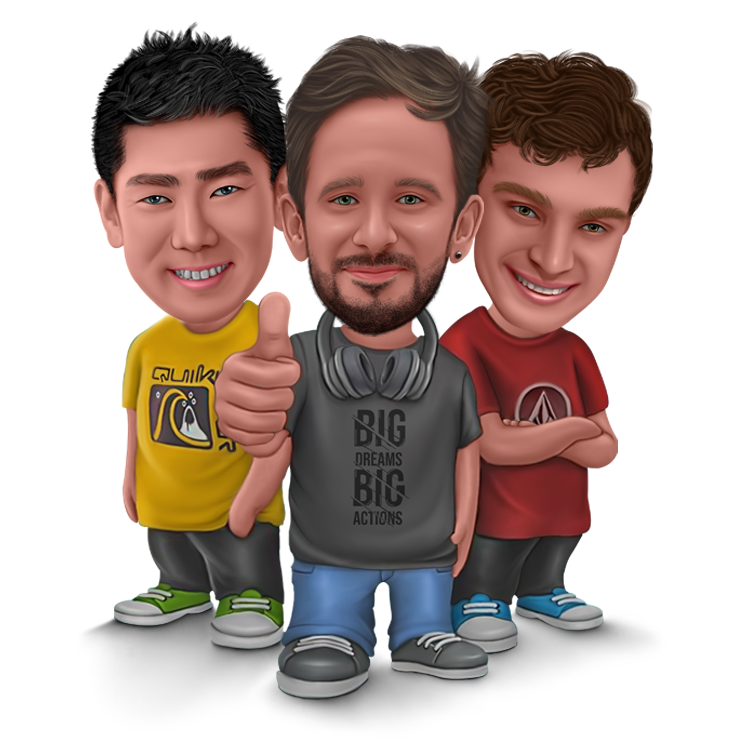 Trusted by ​
150+
brands and organizations of all sizes.​
The ideal choice for both small, and large companies. Give us a chance and join our satisfied customers!
You will own the copyright for the purchased avatars, allowing the use of these for commercial purposes.
We care about our returning clients, we show this by offering them bulk discounts, that goes up to 25% off.
You'll be in contact with the artist directly, and he'll provide you with previews and revisions if necessary.
We are not satisfied until you are, so we offer unlimited revisions in case you are unhappy with the results. .
Why so many businesses trust designchu?
Save time and money with our service
It's easy to edit our cartoon drawings since they are in digital form. You are able to change colors and features as you wish
One of the main benefits of our Cartoon is that we can create matching cartoon portraits, for employees scattered around the country or even the world bringing the team together.
More Affordable Than a Photo
A professional photoshoot is not only more expensive but arranging one can be quite a challenge and time consuming, In other hand cartoon characters look attractive and memorable that's look amazing.
Thanks to our streamlined process getting an cartoon characters only takes a few clicks, all you need to do is send a photo, sit back and relax. We take care of the rest.
Once you're happy with your design,
You can begin discussing your next project together.
Most frequent questions and answers